Capritime Tours
Exclusive Tours on Capri and across Italy
Custom Tours
Capritime Tours offers you not only the most convenient and luxurious way to visit Capri but also leads you to the sights most tourists never discover on and off this picturesque island.
Day Tours
We organize private day tours of Capri and other destinations in Italy with impeccable service and specialized guides. We can also arrange luxury transfers, boat tours, and special events upon request.
Group Tours
Join one of our small group tours to experience Italy's unique scenery, history, and lifestyle. Our groups include a maximum of 12 participants, so you are guaranteed personal attention.
Are you interested in discovering Capri or other breathtaking destinations in Italy?
Choose one of our exclusive tours or Capritime can create a custom itinerary just for you!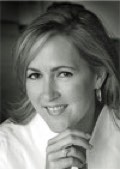 "We hope you enjoy your visit to our site and look forward to meeting you on one of our fabulous Capritime Tours!"
Rebecca Brooks is founder of Capritime Tours and a resident of Capri.
For solo travelers, couples, and groups of friends or family...
Capritime Tours guarantees an unforgettable visit to Capri and all of Italy!
Browse Our Tours and Excursions
Here are some of our most popular tours, excursions, and experiences to give you an idea of what we can arrange.
Take a look and let us know how we can help make your dream trip to Capri and Italy come true!
Prepare to fully immerse yourself in Italy's finest art, architecture, culture, and landscapes with Capritime's complete tour of the most iconic destinations and sights on the Italian peninsula.
Go back in time with Capritime to the ancient city of Pompeii, and explore the beautiful volcanic peak of Mount Vesuvius looming over Naples and the Gulf, which led to this vibrant Roman city's demise.
Enjoy three unforgettable days exploring the breathtaking island of Capri by both land and sea! Combine three walking tours with a boat trip along the dramatic coastline to see the very best of Capri, Italy.
Join our exclusive week-long tour of Capri and the Amalfi Coast, combining the best of southern Italy's art and culture with its stunning scenery and food. Discover the people and places of Naples, Capri, and the Amalfi Coast!
If you are looking for a unique experience, Capritime invites you to experience a delightful hands-on limoncello demonstration in the heart of Anacapri.
Savor the flavors of Tuscany while exploring its iconic hilltowns and countryside, and Renaissance capital of Florence. You'll see Italy's most famous art and sample its most prestigious wines on this Capritime exclusive tour.
Callista and I had the wonderful opportunity to get to know Rebecca Brooks on the Italian island of Capri this August. Rebecca runs Capritime Tours and is a terrific travel guide and agent for all of Italy. We recommend her highly if you are going to Italy...
We did the Capri Day Tour and it was an excellent way to see and experience Capri! Rebecca's well-paced sightseeing tour is filled with the right amount of history and information about the island without being rushed. We can not think of how our day at Capri could be any better.
Capri Shore Excursion is the BEST and only way to see the most beautiful island in the world, Capri. The staff is extremely friendly and knowledgeable about the island and will give you a very memorable experience you will keep for a lifetime.
My wife and I went through Capri with Rebecca and we couldn't have had a more incredible experience.Rebecca showed us the best views, best food, and best of Capri privately for a great price. We cannot recommend it enough, it was such a fun day!