About Us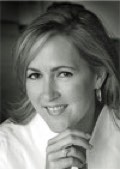 Rebecca Brooks, founder of Capritime Tours, Inc., graduated Summa Cum Laude from University of Houston with a double degree in English and Italian Studies and completed her Master of Arts degree in Italian Studies at the University of California, Berkeley. In Italy, Rebecca followed several courses at the University for Foreigners in Siena.
Rebecca has been providing private tours in Italy since 1994 and has an in-depth knowledge of Italy, its customs and traditions. While Capritime Tours, Inc. specializes in tours of the Campania region, Rebecca has extensive knowledge of Tuscany and many of the other regions of the Italian peninsula. Rebecca organizes tours throughout Italy for prestigious groups such as Young Presidents Organization, World Presidents Organization, Chief Executive Organization, University of Texas, and Trinity College Elderhostel Programs in Italy.
Clients' Comments
We can't say enough good things about our experience with Capritime Tours. Meeting Rebecca on the web was like making a friend in Italy who knew how to get everything done. She planned personal guides for us in Venice, Florence, Siena and Rome. She personally handled our tours of Pompeii, the Amalfi Coast and Capri. This was our first trip to Italy, so she even handled my desire to have drivers and porters lined up at each rail point or airport. We wouldn't go back to Italy without getting Capritime involved in the planning in some way. Everything worked perfectly -- and Rebecca and her associates are a joy to be with.
Hi Rebecca, I just wanted to say a very big thank you for meeting us at Capri and for all your arrangements, they were excellent - extremely efficient, courteous and everything was very prompt. We are certainly going to return to Capri at some time and will be in touch with you again for transfers. With your help our holiday started and ended with very positive feelings.
Dear Rebecca,I would like to say THANK YOU SO MUCH for your great and really unbeatable service with the SBAU Incentive Group. All your staff were so cordial and helpful, so warm and professional - pls give them all my regards. For me as owner of M-E-M I can say, that I found a great and very professional person in you, Rebecca! Your professionality and collaboration, combined with a perfect staff - this makes the base for starting as a "DreamTeam". It will be a very great pleasure to come back to you as soon as I have a new request - boats or weddings or any kind of special service.
Just imagine having a whole day at your leisure touring the island with just a few people on your tour, no long lines for bathroom breaks, no hurrying along, just taking your time on a private tour with Capritime Tours. This is my idea of leisure travel, Rebecca made sure we saw in a day everything there was to see in Capri and Anacapri. We didn't feel like tourists as we were treated like royalty!
Villa Mimosa is the perfect addition to Capritime. Rebecca & Antonio are world-class hosts. The breakfasts are great, the sunsets are beautiful. We look forward to returning!
It was so nice to spend time with you in Capri. We had a fabulous vacation in Italy. We just got back from the Republican Convention in St.Paul. The VP nominee, Sarah Palin, really energizes the ticket. We were pleased to recommend you in our newsletter. You have a wonderful company and do a great job! Thanks for all you did to make our time in Capri and Positano so enjoyable....
Capritime's Limoncello Experience provided a unique look into the history, culture and romance of Limoncello on Capri. Rebecca's insight, passion and attention to detail created a truly amazing and memorable experience. Dining and drinking the limoncello that we made while overlooking the Mediterranean from her commanding property was the highlight
Rebecca, We are back in the States but missing southern Italy already. Thank you and Capritime again for rising to each and every occasion. Short notice, changing itineraries, you were never phased. We actually thought of playing "stump Rebecca" one night and decided it was impossible. You and your able, drivers, captains and guides made an already memorable trip unforgettable.
Rebecca, we just returned to the US from a wonderful cruise in the Mediterranean. I wanted to send you a quick note to let you know that our Private Speedboat Charter with Capritime was the highlight of the trip. You took care of every detail - from the driver meeting us at the ship taking us to your boat, the beautiful boat Ginseng, tour around the entire Island of Capri, to the recommendation of a place for lunch on Capri - everything about our day was perfect. It was nice to have the boat just to our family and my three kids loved jumping off the boat and swimming in the crystal clear blue waters. Everything was First Class. Thank you so very much for handing all the details and we look forward to seeing you once again when we return in the future.
Dear Rebecca, It has been a few months since our wonderful trip to Capri. I just wanted to inform you that your services were appreciated. Your transfer services made the trip easy and less stressful. You treated us like we were a part of your family. We really enjoyed the boat trip around the island; it is the real true way to see Capri! We can't wait to come back and hope to stay in touch!
Dear Rebecca, Iris and I wanted to thank you for a wonderful day on Capri. We could not have been in better hands. My memories have been firmly planted in my brain and we will return before 2048, probably next October. I don't think the day could have been any better than it was. Your hospitality made all the difference and the coins we threw into the Trevi fountain later while in Rome guarantees our return. We look forward to seeing you and your beautiful island next year.
We did the Capri Day Tour and it was an excellent way to see and experience Capri! Meeting Rebecca at the harbor was fast and easy. Her well-paced sightseeing tour is filled with the right amount of history and information about the island without being rushed. Rebecca is very knowledgeable and personable and she provides excellent service. It was a relaxing day and we can not think of how our day at Capri could be any better.
Dear Mindy, Greetings! I've been meaning to drop you a note to rave about our Venice day tour that you put together through Rebecca Brooks at Capritime Tours. Our guide was named Laura-she was fabulous!! As we would expect, very knowledgeable-extremely charming and delightful and flexible!! We were totally satisfied-would have loved to hire her for another day. If it is possible to let Rebecca know, I hope that you will do so. Our transfer service in Venice was seamless-both arriving and departing. Thanks, again, Mindy, for organizing our group-looking forward to doing more business with you in the future.
Hi Rebecca, I would like to thank you and your staff for a wonderful time spent in Capri. The boat trip was pleasant and safe throughout the whole trip and the skipper was well informed and polite. I would recommend your services to friends who visit Capri for sure.
Rebecca, I also was very impressed with your ability to deliver everything we wanted for a large group on very short notice. It went a long way to making our trip a success. The Villa owner was very interested in who we used & what we experienced for the future. You were highly recommend. Thanks again,
Rebecca, Kudos to Capritime Tours. Our recent tour on the wooden grotto boat around the Isle of Capri was awesome. It was very relaxing and exciting for us. We also appreciated the US Flag flying on our boat along with the flag of Italy! The beautiful scenery, our tour and lunch at the cafe afterwards was a most enjoyable day for us. I would recommend visitors touring the Amalfi coast and booking a Capritime Tour! Thanks for meeting us at the dock. Best wishes to you and your fiance. Best regards,
Dear Rebecca, Thank you so much for the perfect day in Capri! Mark and I had such a wonderful day and it was definitely a highlight of our trip. I can see why you went to Capri and decided to stay. It's a beautiful island and we know we wouldn't have had such a great day, if it wasn't for you! If you get a chance, can you please send me the name of the wine that we were drinking and also the restaurant that we ate at? Please let them know that was by far the best meal we had during the entire trip! Warm Regards,
Rebecca, Joie and I truly thank you for all of your efforts, your time and help to make Joie's and my wedding so special, for the great experience we had on the Ginseng and Marina, for the thoughtful gift (it's a very nice towel set), for your follow-up and call on our wedding Day, and most of all for yours and Antonio's time and company spent with us. I hope we can stay in touch and that you will come to California were the four of us can spend much more time together. We hope to have the chance to come to Italy again soon and see you then as well.
Hi Rebecca, Just a quick note to let you know that we've only just made it back to the states this week. Now, for all the catching up we need to do. We really enjoyed our time with you on Capri. You definitely live in a paradise there and I certainly can understand how you fell in love with it. I would love to come back some day to Capri. We'll see! The personal hospitality that you, Antonio, Cesare & Tosca gave us was very special to me and made that event ever so memorable. Please, thank Antonio for taking time to visit with us and perhaps we will have an opportunity to return the hospitality to both of you one day. I'll send photos when I've had time to view them. Hoping they all turned out well. We did have a lovely trip in both Europe and Britain and will have memories to cherish forever. Take care,
Hi Rebecca, I wanted to take this opportunity to thank you for your gracious hospitality to my wife and me, as well as our newfound friends. We all thoroughly enjoyed the boat tour, (especially the captain according to the ladies:-)) and it was great seeing your beautiful villa. How lucky you are to be nestled in such a magnificiant part of the world! We are still babying the last few drops of our limoncello and may attempt to make some of our own soon. However, I really think the lemons in Capri have a lot to do with the final taste so we'll see how it goes. I've attached a few of our photos, feel free to use them as you please. When we return to Capri in the future, I will be sure to look you up again to set up that next tour. Please take care in the meantime, and once again it was a pleasure to meet you. Kind regards,
Dear Rebecca, Thank you for your e-mail. Yes, everything went perfect! After the ceremony, Jim said we need to be sure and e-mail Rebecca when we get home to thank her and tell her how perfect everything was. I am so sorry I am just now sitting down to do so. This is only the 2nd time I have turned the computer on since we got back! And I got online so I could e-mail you, and I already had one from you! Mila, Fabian, and Susan were wonderful! We were so happy they were our witnesses and were honored to have such sweet people share this beautiful moment with us. Thank you again for everything. We loved the Amalfi Coast, and Positano was our favorite. We are so glad we picked it. Have a good evening, and I will send the pictures soon. Sincerely,
Rebecca, Quynh and I returned from our Honeymoon a few days ago, so I wanted to drop you a note to express our thanks and gratitude for everything you did to make our trip so wonderful. From beginning to end, it was first class, worry free, and seamless. The accommodations and service at all three properties was impeccable. Our drivers and tour guides were both professional and knowledgeable. Your suggestions for restaurants and site seeing were much appreciated and made for some of the most memorable moments of our trip(IE:Lunch at the Lighthouse on Capri, boat trip around Capri, day trip to Ravello). I think my new bride felt like you we on our trip with us, as I was constantly referencing your recommendations. She said it was the most amazing trip she had ever taken, and that is a significant accolade as we are avid travelers. Once again, thank you for your invaluable knowledge and service. I know we will always look back on our Honeymoon with fond memories. I hope you will feel comfortable in using us as an enthusiastic reference should the occasion ever present itself. Regards and best wishes,
Hi Rebecca, Just wanted to drop you a note now that we have returned from our Italy trip. We absolutely loved our time on the Capritime boat. Michael was a great captain, appropriately reading our need to just relax and enjoy. Swimming in and around Capri was definitely the highlight. We cannot thank you enough for your professional services. Lifetime memories were created of a most beautiful place...a priceless investment! Thanks so much!!
Hi Rebecca,Just wanted to let you know that we appreciated all the arrangements you made for us for the transfers and boat tour of Capri. Everything worked out perfectly. Fabian was excellent, as was Cristian. Thanks for your help - you made our trip to Capri worry-free! Regards,
Rebecca ...My trip to Italy was fantastic. I had traveled to Rome, Florence, and Venice on a backpacking trip with friends last summer, but I had never made it as far south as Sorrento and the Amalfi Coast. I found the trip down south a completely different experience, and absolutely loved it. All eleven people in my party agreed that the Capri tour was the highlight of our trip. I was somewhat nervous about the logistics of getting to Capri, finding our tour, and getting on our way. However, when the day of the tour came, it could not have been easier. Taking the ferry from Sorrento to Capri was simple and finding the cafe to meet our guide was just as easy. The boat setup far exceeded any expectations that I had. My girlfriend especially enjoyed being able to lay out and tan on the comfortable padding that covered the ship's deck. Our guide provided excellent, interesting information that enhanced our tour by helping us visualize the island as it was thousands of years earlier. He also suggested a fantastic restaurant for lunch located near the Baths of Tiberius where I had the best calamari I've ever tasted. Errico also did a great job of driving, bringing our boat far closer to the rocks and grottoes than I thought possible... Thanks for a great tour. We all felt that we certainly got our money's worth. All the best,
To Whom it may concern: This is a letter on behalf of Rebecca Brooks with whom I have worked collaboratively over the last three years in the running of Trinity College's Elderhostel Programs in Italy. I have been struck not only by her attractive presence and pleasant company as a working partner but also by her expertise in conducting groups of discriminating travelers. She has a masterful touch with people of all ages, especially senior citizens. She is very solicitous and efficient and ever so knowledgeable about the historical backgrounds and social customs of Italy. Rebecca has been a resident of Italy for a number of years and as a consequence knows from first-hand experience the nature and complex nuances of Italian society. Her familiarity with the area of Naples, Sorrento, Pompeii and Capri is without equal but also, as the highly dependable coordinator of Trinity College's Elderhostel Programs in Siena, she has a deep, well-informed knowledge of Tuscany. In fact, she has enjoyed the rare privilege of having been initiated into the regular membership of one of Siena's seventeen contradas, the Nicchio. In her capacity as coordinator, she has always shown herself to be a gifted leader of cheerful spirit and sound judgment. Individuals, either in small or large groups, will be fortunate to be in her competent and caring hands. I recommend her without reservation. Sincerely,
Hi Rebecca, Just want to drop you a note to let you know how we thoroughly enjoyed our.time in Pompeii & Capri. Both guides were EXCELLENT! They had an extensive knowledge of their respective subjects, a passion for their work and did well with the English language. The Pompeii guide's teaching background showed in his depth of knowledge and ability to present the information concisely and in a manner we understood and enjoyed. The fact that Anna-Marie is a life-resident of Capri showed through in her knowledge of past history and current facts. It's difficult to state a favorite from our 13-day cruise holiday, however the Capri boat tour is among the top. After seeing so many churches, piazzas, crowds and shops, the hours of relaxation on the boat was the perfect ending. Please pass on our thanks to both guides and thank you! Ciao!
Ciao rebecca, we had a very good tour of island today with Paolo. Thank you...thank you for a very nice tour. we will recommend to friends. thanks!
Rebecca, Many thanks again for all of your help on our transfer from Capri to Pompeii to Rome. You were with us every step of the way. Also, thank you for your help in obtaianing dinner reservations on the island. I will be recommending you to everyone I know who is lucky enough to go to Capri. Best regards,
Rebecca, Just wanted to say thanks for a great time last weekend. Rico was an awesome captain and very knowledgable. He definitely made the tour great for us all. Thankfully, it was a wonderful, sunny day in Capri during our tour. We couldn't have asked for better weather. The American flag on our boat was also a nice touch. ;) Thanks,
Hi, Rebecca! I want to commend our driver Sal for his professionalism, excellent driving, and enjoyable company during our one-day visit to Naples, Pompeii, and the Amalfi Coast! Both my wife and I were impressed with his thoroughness in helping us see all of the sites we had listed on our itinerary. We also appreciated his suggestion for lunch at a restaurant frequented by locals. You can be very proud to have Sal represent your company! We will never forget the wonderful day we experienced as he guided us to all of our requested destinations!
Dear Rebecca, Thank you so much for everything, the boat, the captain and the experience were one of the more fond memories of our vacation.
Hello Rebecca, It would be a pleasure to take a moment and tell you how the tour was with Annamaria, We think Annemaria was wonderful, she was very good and actually we find her to be a terrific person, she is quiet when she should be, talks when she should, explains well and converses with us as if we have known each other forever. She was very helpful with whatever we needed to know, if we wanted to purchase something on our way she gave us time and gladly waited. I think she is terrific not only as a guide but as a person and friend. We thank you very much,
Dear Rebecca, A big thank you for helping us to put together a great event. I can't imagine what we would have done had you not been part of this project. Well the word is out---it was a huge success. The people I have spoken with have had only praises for the way this event was set up and delivered. We have already looked over the photos and I must say, there are a lot of great ones. When we get them out to everyone, we will be sure to send them out to you as well. Grazia, grazia,
Hi Rebecca, John and Renee just returned from Europe, and they cold not say enough about how wonderful the last evening was, and what a terrific job you did for the whole event. On that, I concur. The entire experience was terrific-in baseball terms, you hit the ball right out of the ballpark. Dinner our last night in Ravello in the Crypt combined with Opera created one of the greatest gala events of all time - a once in a lifetime experience. Thanks again for the best job; we all enjoyed working with you-you are a real professional! Best
The Capri boat day-tour definitely exceeded our expectations. It was obviously well thought out with careful consideration on my romantic request due to my wife's birthday. It therefore suited us very well. There was a good balance between romance, relaxation & breathtaking sight seeing of beautiful Capri. Accordingly we were entertained && relaxed all day. We specifically appreciated the informality and extreme friendliness of the tour leaders, Rebecca of Capritime and our Italian boat captain Vittorino. In fact, despite the exciting place and atmosphere, it was the personal interactions that made the trip so enjoyable. Go for the best and book a trip at Capritime!
Rebecca, Thank you so very much for a beautiful week. As amazing an experience as Capri and the Amalfi Coast has been, it was especially wonderful to see it through your eyes with such enthusiasm and adoration for its history, culture and people. You truly showed us this magnificent region in both a professional and personal way making the vacation unforgettable. Enjoy the end of your summer on this paradise of an island and thanks again for everything! Grazie mille!
What a glorious day we had together on the beautiful island of Capri!! Thank you for making it a very special day and sharing such magical memories.
Rebecca: We can't thank you enough for the wonderful day you and Vittorino gave to us on Capri. Alex and I will always treasure your hospitality and we both want to thank you for going out of your way to arrange a custom made day for Alex's birthday. It was the highlight of our experience over-seas. I hope this message finds you and Vittorino well. Tell him thanks from both of us. We hope some day to return to Capri and will look you both up when we do. Thanks again,
Dear Rebecca, Thank you for so expertly crafting such a memorable vacation experience for us all. Thank you also for sharing both your knowledge and your heart with us. You have been great fun to spend time with - you just plain pulled out all the stops with that glorious boat ride today. We will remember these days always. With fond regards,
Rebecca bella, What a great trip this has been! Thank you so much for being so wonderfully you. I love your island the the way you shared it with us. Please stay in touch and if you are ever in Montreal, you have a place to stay! Good luck in the future in all your endeavors.
Rebecca, What a wonderful trip it has been. You created memorable adventures that shall linger on long after I am back home. Hold true to your dreams. It's been real. Thanks so much for everything. Hugs.
Hi Rebecca,I just wanted to send you a note of thanks for the wonderful time Preston and I had with you on our tour of Capri. It was definitely one of the highlights of our honeymoon and we will treasure the memories and your hospitality for years to come. Thank you for making us feel so welcome. We would like to return the hospitality, so if your ever in Jersey know that you have new friends to visit. Thanks again,
Rebecca, We are back home in Toronto - with our wonderful trip just a memory. I just wanted to thank you for your help in Naples. Alexandro was great - we really enjoyed his tour, especially of Pompeii. We saw a wonderful side of Naples in a little driving tour. When we are back in your neighbourhood, we'll give you a call. All the best,
Rebecca, Kathy and I just wanted to say thanks again for a great glimpse of Capri.
Dear Rebecca: We loved our time in Capri because of our boat trip which was fabulous...it was the most memorable day of our honeymoon! We had a wonderful time! thank you so much!
Rebecca, Thank you for a phenomenal time!
It was a pleasure having your efficient organization and attractive presence to enhance our visit. Look forward to seeing you next year. Best regards,
Dear Rebecca, Have been meaning to send you an email long before this but somehow life has been hectic since we returned and I just haven't gotten to it until now. At any rate, I just wanted to thank you for setting things up for us and making our traveling "stress free"! We so enjoyed our afternoon with you and "our Captain". It really was the best way to see the island and you both were great company. It's too bad it was too rough to go into the "Blue Grotto" but maybe next time. We also really appreciated your arranging for our delicious dinner at the "Lemon Tree". We had a great trip to Herculaneum and Opontis. Our guide was excellent and made it all very interesting. We also enjoyed the yummy sandwiches you provided for us!! The Frescos at Oplontis were very special so that was a great treat. Amalfi was great and we liked the Marina Riviera very much. Do let me know when you come to NYC, it would be great to see you again. Thanks again for everything. With warmest regards to you and our Captain.
There are no services on the glorious Isle of Capri that come anywhere close to those of Capritime! Rebecca Brooks is not only thoroughly charming, but her ability to organize all sorts of special events, tailored to the wishes of her clients, is outstanding! She takes the time to personally oversee everything she has arranged and enthusiastically presents the very best that Capri has to offer, from specially created boat tours to evenings of superb local music. We have sponsored exclusive travel to European destinations for over eleven years and nothing has impressed us as much as Capritime. People visiting the island who do not get in touch with Rebecca will be minimizing their experience. She can provide the magic for a visit that will make it truly unforgettable. Capritime is nothing short of 5-star plus!
Hi Rebecca, I just wanted to thank you for arranging the transfers and boat charter for us over the weekend - and an especially for rearranging everything after our last minute mishap of missing a flight We had a fantastic time and I'm sure we'll be back to Capri before long. If we plan a trip back to the Island or indeed look at visiting another part of Italy I will give you a call. I'll also recommend Capritime to my hard working London mates who like to escape reality for a few days now and then.
Rebecca, thanks so much for the pictures and the wonderful day in Capri. It was the perfect ending to a wonderful trip.
Our time on Capri was wonderful, and your boat trip was a highlight! We really enjoyed you and your beautiful island. Thanks for a truly great experience.
Rebecca was absolutely the best...getting us reservations at restaurants, hiring a terrific boat and captain for going around Capri, getting us to and from Capri...she was outstanding! The boat ride around Capri with Peppino as captain in his new boat, with sundeck to lay and relax as you cruise was the best of our trip. He showed us all the caves and grottoes, docked at a wonderful little restaurant overlooking the water, told us of the stories and legends of the Island. It was worth every penny!
Hi Rebecca, We wanted to write and let you know how much we enjoyed our visit to Capri. We particularly enjoyed the island boat tour with the delicious snacks and "homemade" wine. The ability to get into small, hidden coves and explore some otherwise unreachable land areas (particularly the cave) was much more than we expected. All of your personal touches and knowledge of the Island helped make our trip to Capri a wonderful experience -- one that we will remember for years to come.
Our vacation in Italy was wonderful and the highlight of our trip were the times we spent in Naples, Capri and Sorrento and the tours and drivers you arranged for us in Naples and the Amalfi coast; Giovanna and Francesco were fantastic. The services that you provided added immeasurably to our enjoyment. On Capri it felt like we had a friend who had invited us to her island where everyone knew her name. We have been fortunate to visit many beautiful places in our lives as well as owning a home in East Hampton. The beauty of Capri, Sorrento and the Amalfi Coast challenges them all.
Dear Rebecca, I wanted to let you know the two guides you had for us were superb. Daniella and Lisa were just the kind of people we wanted. They both were very relaxed, easy going and completely knowledgeable. My husband and I both felt we were being shown around by an old friend. The cars they used were comfortable and plenty roomy, we never felt hurried and were allowed to wander at our own pace. I can't say enough good things about these two ladies and our drivers. It certainly helped convince my husband that Europe is a nice place to visit and we want to return in 2 years and maybe see Sicily. At any rate I wanted to thank you and let you know are on my list of recommendations for my friends and colleagues.
Capri Time Tours was spectacular find. Rebecca at Capri Time could not have been any more helpful. We simply told her a little bit about ourselves, our interests and preferences and she arranged a tour that completely met our needs. We had a great day with Rebecca. We learned so much about Capri while boating and soaking in some rays. Rebecca welcomed us as friends and made us feel at home on the island. Her tour was one of the highlights of our trip!
I wanted to take the time to send a special "Thank You." We appreciate your time & suggestions. We took your advice and I think we walked the whole island of Capri. I was unable to count the steps!! It was very beautiful and we really enjoyed our time there. We also want to thank you & Jackie for your time during the planning phase. Everything went very smoothly. All services provided were OUTSTANDING. Thanks so much for taking care of us. I want to compliment our driver too; which we had for the 3 different days. He was a super guy with a wealth of knowledge. It was a pleasure to meet him and spend time in his company. We thanked him, but please pass this on to him again.".
I wanted to thank you for all your assistance in planning different aspects of our Italy trip. You definitely helped make our trip one of the most relaxing and enjoyable vacations we have ever had. And our boat trip was the perfect end to a great experience. We look forward to meeting up with you again on our next trip to Italy: we are already talking about when we can go back!
We had a great time and your tour was the highlight of the trip.
My wife and I found Capritime Tours by doing an on-line search for activates in the area. We were thrilled by the service, adventure and enjoyment provided by Capri Tours, and especially from its owner Rebecca. Her abundance of knowledge for the island, and her involvement with our private tour was terrific. Spending time on the boat around the island was so much fun, but swimming in the blue, green and purple grottos was even better. I would not look any further than Capritime Tours - it will satisfy all your needs and wants in a private boat tour in the middle of the Mediterranean. Thanks Rebecca!
This letter is written as a recommendation for Rebecca Brooks and Capritime Tours in gratitude for the wonderful time the seven of us enjoyed with Rebecca. She is a delight to be with and fit in as one of us. She possesses a rare combination of precise organization of our time with extreme flexibility. Rebecca knew about every place we wanted to go and the best time to go there. She knew "everyone" on Capri and the Amalfi Coast tours; and "everyone" knew her.We enjoyed our visits to the island and the coast, and saw and did so much more because of her skills. In summary, in thirty years of traveling (first class -- much with YPO and WPO) we would rate Rebecca at the top of our list of tour guides.
Having previously been a tourist in a large group, there is no comparison to traveling in a small group. Capritime Tours offers this opportunity along with individual attention and first-class treatment. Rebecca truly makes this a unique experience that I can't say enough about and I strongly recommend to anyone planning a trip to Italy.
I've been on a number of tours in the past, never have I received the extraordinary personal attention to detail as I have with Capritime Tours. Rebecca did such a great job of showing us beautiful Capri and great archaeological sites on the mainland while always seeing to our constant comfort. The food and accommodations were consistently superb! Thanks, Rebecca, for such a lovely and memorable visit to Italy.
Rebecca, many thanks for your caring and wonderful efforts with me, Paul and Douglas. You are a gem... and you can quote me on that.
We want to thank you again for looking after us. You had just the right amount of fun, leisure and education. We have such a better understanding of the area and appreciate the art we experienced that much more. And, of course, the accommodations, wine and food were superb. It was a first rate, memorable trip from start to finish. Your complete sense of caring and responsibility for the customer came through crystal clear. We already have our sights set on Capri for the future. You have worked very hard and it shows.
From the first telephone contact with Capritime months before our highly anticipated visit, I was certain we had found just the right people to make the trip memorable but I had no idea just how perfectly executed every detail of the experience would be. Rebecca and her stateside support staff welcomed us warmly even before our arrival. Every comfort was provided, every whim thought of and catered to before we could even think them up! The tour itself was flawless; we would step off a boat and into a waiting car, arrive at a restaurant and be greeted as old friends! The hotel was magnificent, the staff delightful. All events were special and thrilling whether we were touring Pompeii, walking down a mountain, the magnificent seascape below us, boating around the island on a private charter, or dining under lemon trees, each was magic. Rebecca's knowledge and mastery of the culture, the history and language, not to mention her extensive network of local friends and contacts would be enough on their own but what truly sets Capritime apart is Rebecca's unusual gift for and commitment to making her guests feel like friends for whom nothing but the absolute best will do. Far beyond the ordinary and heads and shoulders above the best, Rebecca's Capritime Tour was perfection!
I want to thank you again for a delightful and unforgettable afternoon. You adapted Capritime Tours to my needs in Italian instruction, our walk to the Tiberius ruins, and our visit of the island.You are warm and passionate about Capri and all you do! I look forward to spending time with you again in the future.
Capritime's Art and Archeology package is for the discriminating traveler who wants an experience, not a tour. Fun. Dazzling beauty. Superbly planned and well-paced sightseeing. A hotel room with the best view on the Isle of Capri. Lots of personal attention, but ample time to explore on your own. Friendly, knowledgeable, and helpful guides. An art and archeology mini-course that educates and prepares you for what you will see. We highly recommend Capritime.
Our day with Rebecca was fabulous -- having a fun knowledgeable person share her island home with us was the way to experience Capri. We were able to see so much and experience the island in a way a "group/ bus tour" couldn't have possibly done. Everyone on our cruise ship was so envious when they heard of our Capri experience compared to their tour. Rebecca planned our day with the type of things we wanted to do: a boat tour, a fabulous and entertaining lunch, taking in the incredible scenery, and seeing the important places in Capri and Anacapri. Thanks Rebecca for a wonderful day!
A wonderful way to experience one of the most beautiful and romantic islands on earth. Rebecca really knows her stuff and helps you to enjoy Capri as a local -- and it is so much fun to hear her "southern accented Italian.
Rebecca is that rare person who can draw people together. In our view, mature beyond her years. She has a zest for life and where she is, that is contagious. She is like the refined, best of everything made into one lovely person.
Rebecca, Thank you for a truly exceptional Capri experience. The intimate attention you gave us made our day more enjoyable and memorable and you did a terrific job catering to our needs. You're a pleasure to be with, very professional with exceptional knowledge of the island. I would recommend Capritime Tours for anyone wishing to visit Capri. Thank you for an unforgettable day on Capri!
Capri is the famous Italian island, known for the celebrities that visit during the popular summer months. But it is also a spectacularly beautiful island and an idyllic, romantic "getaway" for you and your significant other. You can, of course, do the island on your own. Taxis are plentiful, there are public busses and it is easy enough to get around. However, if you truly want to pamper yourself, treat yourself to the "Island Getaway" offered by Capritime Tours. You won't have to do a thing except relax and enjoy. Rebecca does all the work. Capritime Tours' owner, Rebecca Brooks, is an American expat, living and working in Italy. She is a lovely young lady, and she will ensure that your "special time away" is truly that. She will meet you at the ferry and whisk you away to luxurious accommodations. The "Island Getaway" package includes two nights of Junior Suite accommodations at the hotel---my husband and I got extremely lucky, probably since we went late in the season, and were given the Tiberius Suite, with stunning views of Mt. Vesuvius across the bay of Naples, and Capri Town. Rebecca then took us to dinner in a charming restaurant in Anacapri, where we tried a local specialty, mozzarella grilled in lemon leaves…mmmm……The next day Rebecca picked us up and took us on a walk through Capri Town, where we saw the famous "piazzetta" (much smaller than you think!) as well as the Gardens of Caesar Augustus. After a delightful lunch included) we walked out to Villa Jovis, one of the 12 imperial palaces built by the Roman Emperor Tiberius. Rebecca is a fountain of information on the history and culture of the area and will tell you as much or as little as you'd like. We also were able to detour to a little local garden, where we were charmingly welcomed by an older local gentleman, obviously very proud to share his little corner of the earth. Since Rebecca is completely fluent in Italian, many exchanges are facilitated… The next day was probably the highlight for my husband---a private boat tour, completely circumnavigating the island. We were able to stop for example at the "White grotto" as well as swim through the "Green grotto" before going to the world famous "Blue Grotto" with all the other tourists. Not only did we have the private boat tour, but because of Rebecca, we had our own private photographer as well! (You know how when you go away, you never have pictures of the two of you together? Well, Rebecca knows all the best photo stops and is glad to take your photo for you!) The day ended with a delightful lunch seaside on the harbor….The next day we went, via chair lift, to the top of Mt. Solaro, where there are more spectacular views. My husband elected to ride the chair lift down, but Rebecca and I hiked down the mountain (not too hard). On the way down we had a special treat---Rebecca had called a local gentleman to come open up the beautiful Santa Maria di Cetrella Chapel, and we were able to go in, talk with him, see the views and "have a coffee"……truly a unique experience! After that we rejoined my husband and all of us went to the Villa San Michele together. The time flew by! There was plenty of time to be alone and private, as well as time to really explore the island. I would highly recommend this tour to anyone, most especially in the "off-season" of September/October and during the spring (April/May). We went two weekends before the hotel closed for the season and it was still warm enough and sunny enough to lie out by the gorgeous pool and swim in the ocean (though the ocean was "brisk"!) Germany was cold and gloomy, but Capri was glorious! Website: "www.capritime.com" for CapriTime Tours. The "Island Getaway" consists of 3days and 2 nights with Jr. Suite accomodations at the Caesar Augustus Hotel, two lunches and one dinner, all entry fees, several guided walking tours, and the guided island boat tour. The price is Euro 1,335.00 for the two of you . Groups are limited to a maximum of 8 people, but you may get lucky and have Rebecca all to yourselves, as we did!